Spindletop Employees Will Miss Red Sanford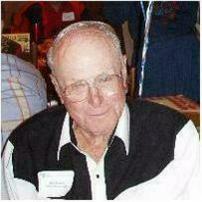 On Tuesday, October 23, 2007, the Spindletop Oil & Gas Co. family was saddened by the passing of B.F. Red Sanford. Spindletop was extremely privileged to have had someone as phenomenal as Red work with us for as long as he did, almost 30 years! According to Chris Mazzini, President of Spindletop, Red was one of a kind. They don't make people like him anymore. If Red told you he would do something, you could rely on the fact that he would follow through and do it. His expertise and dedication were missed when he retired, and now we will miss the wit and wisdom that he shared with everybody fortunate enough to have known him. We are grateful that he was a part of our lives.
Our thoughts are with his family now and always.