Spindletop Oil and Gas Co. and its employees raise over $15,000 to help fight the Ebola crisis!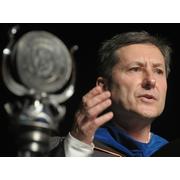 October, 2014. Africa is facing the worst Ebola outbreak in history and its arrival in America has been an eye opener for all. With Dallas being in the spotlight due to the distinction of having the first Ebola cases to be contracted in the United States, many people in Dallas were understandably worried about the spread of this deadly disease in their community. Likewise, the Spindletop Oil & Gas Co. Dallas employees were concerned about the spread of this disease but instead of sitting around and worrying, they took action and decided that one way they could help would be to contribute to organizations working to stop the Ebola outbreak. These Spindletop employees rallied together, and 100% have generously contributed to 10 different organizations after Spindletop offered to not only match but double their employees' contributions so that each dollar donated by an employee would be worth three dollars with the additional two dollars contributed by Spindletop. Spindletop employees are like one big family, and this extended family united to fight Ebola and we encourage you to join the battle.
Here is a list of organizations Spindletop and its employees contributed to:
Catholic Relief Services
Child Fund
Doctors Without Borders
International Medical Corps
Operation Blessing International
Samaritan's Purse
The Salvation Army
The United Nations Foundation
UNICEF
World Vision
All these organizations are providing health care services, educational programs and delivering medical supplies to fight the disease. The Ebola outbreak could become a worldwide epidemic affecting 1.4 million people by January if it is not stopped now. Every contribution made is one step closer to stopping the outbreak from becoming a world problem. You too can make an impact. We encourage you to get involved and help fight the Ebola crisis by donating to one of the many worthwhile organizations on the frontline of the battle against this deadly disease.