Spindletop Oil & Gas Co. and Employee and Company Contributions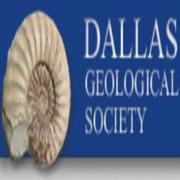 The Company is proud to be an active participant in the community with non-profit organizations. These are some of the organizations that the Company and the employees have contributed to:
American Diabetes Association

American Heart Association

American Red Cross

BSA/Circle Ten Council

Catholic Charities of Dallas

City House - Collin Intervention to Youth Inc.

Community Partners of Dallas

Crystal Charity Ball

Cystic Fibrosis Foundation

Dallas Geological Society

Dallas Museum of Art

Dallas Sheriff Fraternal Order of Police

Foundation for Energy Education

Guide Dogs for the Blind

Indiana Down Syndrome Foundation

Juvenile Diabetes Research Foundation to Cure Diabetes


Love in Action, Intl. dba Solutions of North Texas

Multiple Sclerosis Society

National Foundation for Cancer Research

Nexus Recovery Center

North Texas Food Bank

Resource Center of Dallas, Inc.

Salvation Army

The Stewpot

St. Augustine School

St. Jude

St. Rita

Susan G. Komen Association

Texas Ballet Theater

Union Gospel Mission

Wilkinson Center

U.S.S. Iowa Memorial

The Company was delighted to match employee contributions to many of these organizations.