Spindletop Sponsors Shoe Drive and Blood Drive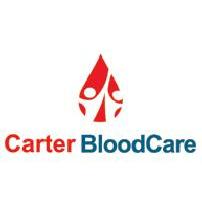 Spindletop Oil & Gas Co. is very fortunate to have some exceptionally generous employees and tenants at Spindletop?s building, One Spindletop Centre! Below are some of the ways in which Spindletop, through its employees and tenants, was engaged in bettering the community throughout the month of October.
During October, Spindletop had a shoe drive benefiting Austin Street Shelter. We put out the word that we were collecting wearable shoes to be donated to the shelter, and the response was overwhelming. Thanks to the generosity of all of those Spindletop employees and tenants, we were able to collect a multitude of shoes that were donated to the Austin Street Shelter. Austin Street Shelter serves the less fortunate and has myriad needs year round.
Spindletop Oil & Gas Co. partnered with Carter Bloodcare to host the One Spindletop Centre Blood Drive at the end of October 2007. The blood donations that Carter Bloodcare received from Spindletop employees and tenants were enough to save the lives of 48 people in the Dallas/Ft. Worth area! In addition, Carter Bloodcare pledged funds for each donor at the One Spindletop Centre Blood Drive to the Light the Night Walk (a fundraising event for the Leukemia and Lymphoma Society for which Bob Lilly, Jr., CEO of Bob Lilly Professional Promotions, was the Dallas area chairperson and Spindletop Oil & Gas Co. was a banner sponsor). Remember, it takes 1,100 blood donations per day to meet the needs of the Dallas/Ft. Worth area! Please donate blood at any area Carter Bloodcare.
Spindletop hosted a luncheon at One Spindletop Centre on the same day as the One Spindletop Centre Blood Drive. It provided an excellent opportunity for all of the tenants of One Spindletop Centre to spend time together (and for that morning?s blood donors to raise their blood sugar!). It was a festive Halloween-themed event, replete with spooky costumes, delicious candy, and spirited decorations. It was an occasion for Spindletop Oil & Gas Co. to let their spectacular tenants know how much they are appreciated!